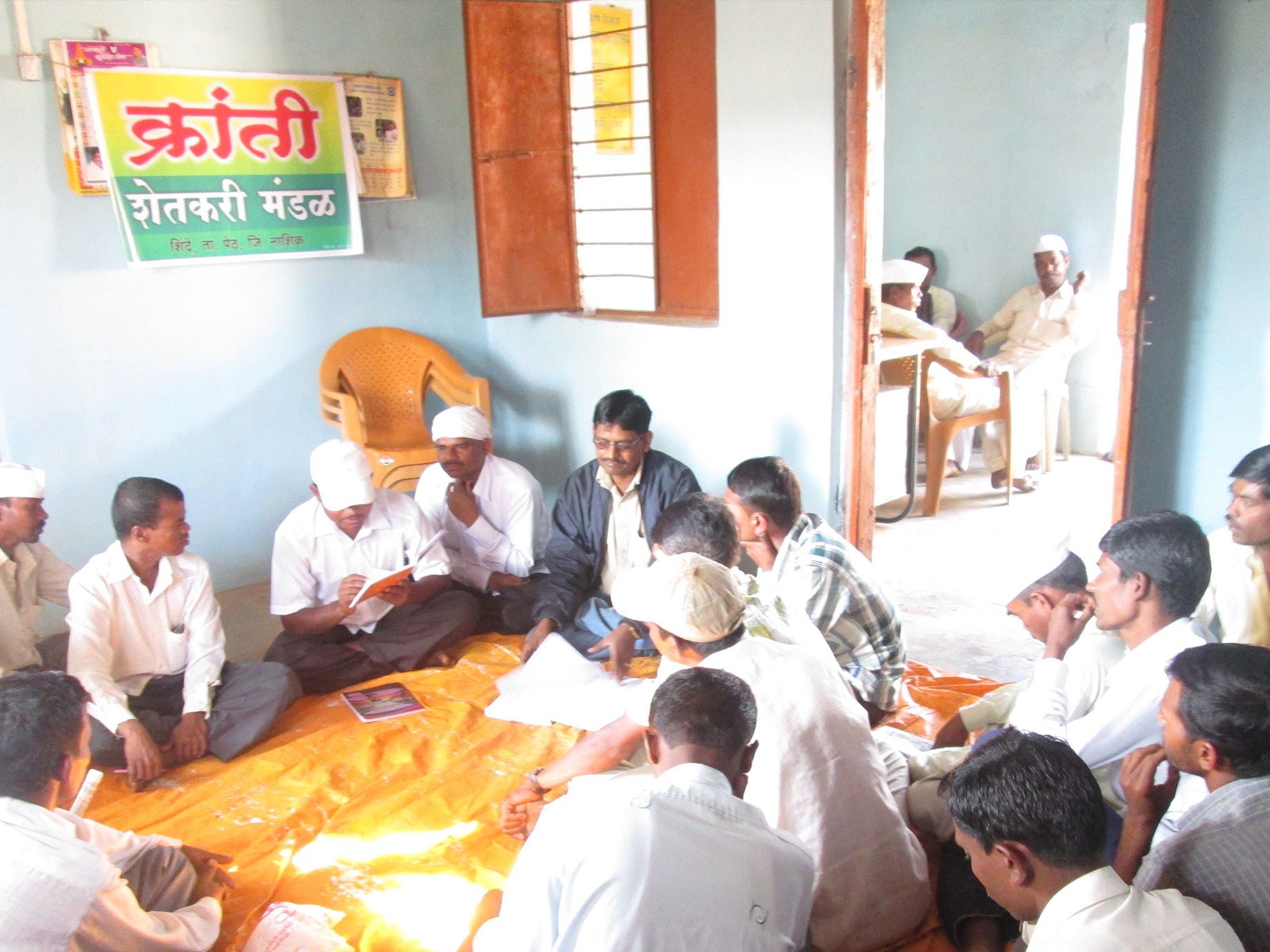 Maharashtra Prabodhan Seva Mandal
M. P. S. M. (Maharashtra Prabodhan Seva Mandal), a Supplementary Education and Ecology partner of Jesuit Conference of India, is a voluntary organisation based in Nashik district committed to rural development through educational initiatives. It provides quality education for Adivasi children through Village Learning Centres, Village Libraries, Mobile Computer Unit, Developing Learning Kits for RuralEducation and Training of Community-Based Tutors. There are hostels to support of formal schooleducation for Adivasi boys and girls and a hostel for Adivasi youth attending university and professionalcourses.
MPSM's foray into educational activities
MPSM operates literacy classes in remote, hilly villages, supplementary interventions to support of ZP schools, Improving educational quality. A special Mobile Computer Learning and Audio-Visual Education team covers over 50 villages and sets up nodal sub-centres. MCERT organizes capacity building programmes for village youth, mahilas; education in organic farming and environmental awareness; action-research on health and indigenous practices; producing learning kits for rural education, etc.
MPSM's foray into
the ecology
MPSM'S Extension Staff engage farmers at the grass root in demonstrations of an organic technology, increasing tree cover, labour-intensive soil, and water conservation, moving to farm animal care. MPSM reaches out to NGOs in over 5 Districts with technical information on sustainable farming. MPSM facilitates Promotion of Organic Farming and promoting Dairy Development in the Western Talukas of Nashik District – Dindori, Peth, Surgana and Trimbak – and the adjacent Mokhada Taluka of Thane District.
MPSM, joined hands with the Central Board for Worker's Education (CBWE), a Central Government undertaking, to conscientious people about MGNREGA, and the state's directive for the implementation of Act, in Maharashtra the Maharashtra Rural Employment Guarantee Scheme (MREGS).
Kohor Watershed
A Watershed Development Project is aimed at arresting the flow of water from the point rain falls on the top of the hills, down the slopes and streams to the main river. Trenches that contour the hills break the flow of water down the hillsides and fields, arresting soil erosion and increasing water percolation. Small dams made from loose boulders break the flow of water in the streams.
Fruit Orchards (Wadi)
This project is sponsored by the National Bank for Agricultural and Rural Development (NABARD) a semi-autonomous body of the government that raises and disburses funds for rural development. The project assists Adivasis with less than five acres land holdings to convert one acre of unutilised land into a fruit orchard, with a variety of fruit trees that produce all the year round.
Community Forest Management
MPSM has launched three activities in collaboration with the Adivasi communities in the upper hills of the Sahyadri's, aimed at generating awareness of forest rights with a hand-on approach to managing the forest around the village.
Community Forest Plots: MPSM has completed soil and water conservation work on over 500 hectares of forest land. Adivasi villages selected forest slopes adjacent to their fields, so that the forest trees planted along these bunds may be protected by the community.
One Acre Agroforestry
Adivasi farmers are being motivated to commit one acre of their land for agroforestry focusing on Teak and Bamboo. Allowing for thinning of trees every second year, we plan for 1100 trees per acre. Farmers demonstrate their commitment by digging 1100 pits in the summer, with no monetary compensation
Seeding Green Dreams
MPSM offers 2-kilogram packages of ten different varieties of sturdy, forest-growing species for each acre of land. Local government schools co-operate in this activity. We have interactive sessions with the children, covering environmental issues, related to the forest and the Adivasi way of life. We use specially designed poster kits for the purpose.
     Supplementary Education Centres (SEC)
There are around 30 SECs currently supported by part-time instructors, promote language and math education among the children in the community to bring them to the desired learning level as per the grade. The SECs are education centres where children are gathered for two and a half to three hours of teaching and learning after school hours.
The main contents of classes are Language and Maths and the students are assessed on a quarterly basis. The students also get involved in extracurricular activities include drawing, painting, singing, general knowledge, and sports competitions.
Residential Programs for Adolescent Girls
Through a Residential Program, around 200Adolescent girls are studying in the SECs on life skills, computer basics, etc with focus on enhancing academic competency, inculcating study habits, enhancing self-confidence and self-esteem, developing leadership qualities, inculcating social consciousness and social responsibility, health, and hygiene.
     Capacity Building for the Project Staff
Instructors have trained in Language and Maths pedagogy by external resource persons to enable them to use these techniques in Supplementary Education.
Formation and strengthening of CBOs (Mata Samitis and SHGs)
In 30 hamlets, Mata Samities exists in every Bhuias village/hamlets wherein the members are from the community itself. these women members help in identifying, children and sending them to SEC. Three mothers from every tola belonging to Mata samities are capacitated with a special training program on the entitlements and rights related to the children and the schools on an ongoing basis.