Manthan, a supplementary education partner of Jesuit Conference of India under "SANKALP", is a voluntary organisation based in Patna which works for the upliftment of Poorest of poor, the "MahaDalits" in Bihar since last four decades. Manthan was established in December 1976 with a summer camp in Kharagpur, Manthan's non-formal education interventions are now spread across three blocks (Phulwary, Danapur, Bihata) of Khagaul, Patna District. The major interventions of Manthan include Training of the trainers for non-formal education, Pedagogy, Health & Sanitation, Women Empowerment, women's and child rights, etc.
15 Days
Residential Training
The 15 days residential training programme is organised to develop a culture of education among children from most marginalised communities. These training programmes also focus on various other co-curricular activities like singing, dancing, art & crafts, etc.
Integrated Empowerment Action
Integrated Empowerment Action programme addresses the deprivations of the most excluded communities namely, Musahars, Doms, Dhankads. The programme is associated with nearly 100 villages selected from 5 districts in Bihar and is working towards enhancing the capabilities of these communities. Over 120 students at the high school level have facilitated free of cost remedial education, for two to three hours every day. These classes help students to gain a better vision of the learnings they had during the school hours
Long Term Residential Training Program
Long term residential programme is conducted for two years and is designed for the students of 9th & 10th standard. Once students complete their training in Human Resource Centres, they are directed towards giving an entrance exam for the long-term residential programme, the students who clear the entrance examination are eligible for further enrolment. For two years, students have to stay at the Manthan premises, they are subject to attend their regular schools, after school hours they are assisted towards remedial coaching programmes in the hostel. Over 200 children have attended and completed their training under this programme.
Education Program for
the Musahar Children
The project ensures the educational mainstreaming of Musahar children, the children under this community are mainly school dropouts. The programme addresses the issues of this community and objectifies enrolment of these children in schools by motivating them towards education. The programme also facilitates children to have a good foundation in Hindi, English and basic Arithmetic. Apart from this, Manthan maintains a regular follow-up session with these schools around the village areas to ensure the retention of these students in the schools.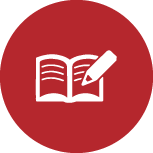 Supplementary Education Program under "SANKALP"
Manthan facilitates 15 supplementary education centres for students of 1st to 5th standard in which more than 40 students are studying. These classes are held for two to three hours in a day and students often attend these classes after their school hours.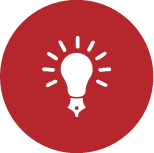 Human Resource Centres (HRC)
Human Resource Centres are for the students of 6th to 8th Standard where they undergo special sessions on leadership building and personality development. At present Manthan is operating Five HRC's, with more than 40 students being benefited via this initiative.
Other Programs by Manthan
NIOS certified Vocational training course for young Mahadalits boys and girls
Adult Education (AE) centres.
Complementary Education Centres.
Training of trainers, instructors, supervisors, etc.
"The journey of the last four decades helped us to understand the social situation and the lives of people and then make small, big and bigger changes in their lives. Manthan's efforts to educate poor children through different programs play a vital role to help them to achieve their goals."
"I am here in Manthan to study for two years under long term residential programme. Along with studies, they teach us discipline and we also extra-curricular activities like dancing, singing, acting, etc. My goal is to become a police officer after I complete my education program with Manthan."
"I am from village Jalalpur, here for two years to complete 9th and 10th standard under the long-term residential programme. Once we are back from school, we attend the regular classes in Manthan, apart from this every Sunday we attend computer classes."