Sankalp:
Education Accompaniment Program
Education Accompaniment Program called 'SANKALP' is a collective of Jesuit Social Action initiatives in South-Asia to enable access to quality and inclusive education for the poorest sections of society. The Jesuits have been enhancing the educational development of the socially excluded communities in remote and inaccessible areas over the last four decades.
SANKALP is an early childhood to a post-schooling programme operated through Learning Enhancement Centres (LECs) spread across South Asia. The programme provides accompaniment to over 100,000 children for their learning and overall development.
3 Tier Learning Structure
Preschool Education
Pre – School Education for the Children in the age-group between 3 to 6 years
Pre- Schooling Initiative: These types of program are run through Child Resource Centres (CRCs), Balwadi-Marathi medium, Kilbil-Hindi-Marathi Medium and Nursery-English medium centres set up in small hamlets and slum areas of metros to cater to the needs and demands of the communities settled there (mostly migrants from Maharashtra, UP and Bihar) and also in Migrant-Refugee community who are primarily settled in dense inaccessible forest areas.
Each centre has about 30 children and one Instructor and the timings are different in different locations for 3-hours. Balwadi is one of the major programs providing Door-Step education to the children in the age group of 3 to 6 years.
The focus is on community mobilisation, enrollment, retention and creating an environment and orientation for learning.
Elementary education
Non-residential limited hours study program: for learners of class 1-5
Several Hamlet/village level centres have been run for drop out children from marginalised communities throughout India. The children under this programme are given coaching in academic subjects through Village School, Supplementary Education Centres (SCEs), Human Resource Centres (HRCs), The Learning Enhancement Centres, Non-Formal Education (NFE) Centres. Children learn through group study, access to the library for reading materials, sports, and cultural activities, etc.
Secondary Education
Short Duration Residential Training: For Learners of Class-6 to 8th
High school, Hostels, Youth Resource Centres (YRCs) and Grihini Schools have been set up throughout India with residential coaching facilities for both girls and boys from marginalised communities, wherein they take part in 15-days residential training of 3-times a year (a total of 45-days) in which intense trainings are held. These classes are primarily focused to enhance the leadership skills and engage the students in activities which results in their personal growth and skill development.
The SECs were undertaken by Jesuits to facilitate quality and inclusive education for the poor and vulnerable children. In the past three decades, more than 20,000 youth passed through the education centres, are making an immense contribution to the development of their communities.
Children at Balwadis are able to build friendships and relate to other communities and castes which are clear signs of the new self and inclusion.
Government Schools to which these children go for regular studies and with whom we share the SANKALP Model, have tried to become more inclusive in their approach.
Each Institution under SANKALP program is a registered Association which has done pioneering work for the last three to four decades and are well known for their contribution to social development.
Each Institution is well served by qualified, experienced and competent personnel.
The components of the 'SANKALP' LEC:
Curriculum and syllabus framework
MLL (Minimum Level of Learning) framework is adopted for SECs in Patna Province.
In other places, generally the Govt. School textbooks are followed.
Largely in NFEs\\\\SECs\\\\Tuition Centres, a Targeted Approach is followed to meet the deficiency of the learners for better coping with the School system.
In Andhra Pradesh, Children are helped to do the Home Work given by Schools and Coaching for Entrance Examinations to qualify for admission in Gurukul Schools.
In Hazaribagh NFE program, Revision of chapters taught in Govt. Schools is a focus.
In Patna, HRCs/CRCs above Cl-6 follow the NCERT Curriculum and Govt. Syllabus.
Preparation for Examinations and Certification done by CBSE or State Boards.
Innovative Teaching Learning Material and pedagogy
Chirag book was published by reading well researched learning material developed jointly by Govt. experts and READ Practitioners.
Chirag- Hindi and Bhojpuri Bi-Lingual book helps to learn Hindi alphabets, songs, slogans, and Math.
PRABHAT, another Jesuit organization published Khilte Phul (a bi-lingual book on Maithili and Hindi).
Manthan published Gyan Deep, language primer.
MPSM-CERRT has developed 60-educational charts to learn Marathi, English, Math, Science, Social Studies.
Books, Primers, Teachers Hand Books, CDs and A-V Aids.
Storybooks and Computer Teaching Aids.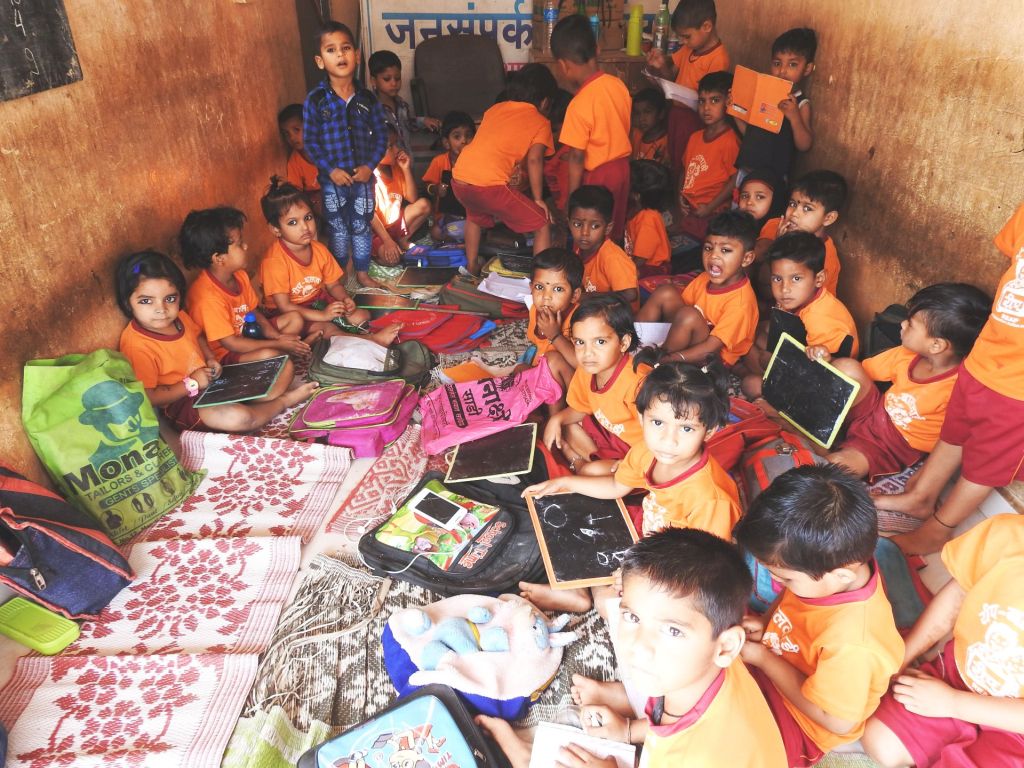 Reach Education Action Programme (REAP)
Reach Education Action Programme began to remedy low quality of education, limited level of interest by the officials in some government-run institutes that these children were enrolled in pre-primary and primary children up to standard VI. REAP conducted supportive classes teaching these children 3 hours a day, six days a week. It also ended up with various government schools through its Village School Intervention Programme (VSIP). In the VSIP program REAP provides trained teachers to these schools to do remedial work with slow learners, these classes go under their respective schedules.
Rural Education Action for Development (READ)
The genesis and existence of READ to be a part of the struggles of the marginalised people in their areas is directly associated with the Patna Jesuit Province in particular. This attempt to be part of the poor in their lives and struggles is known as a social apostolate.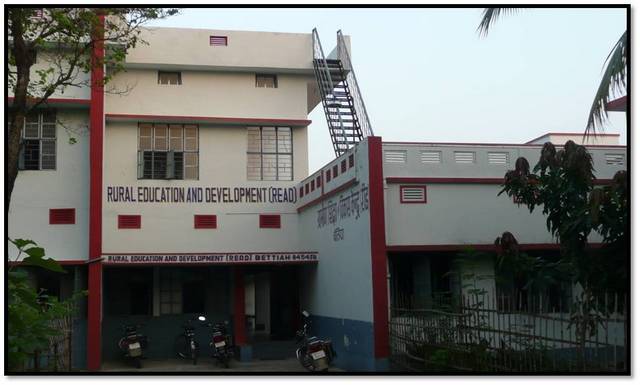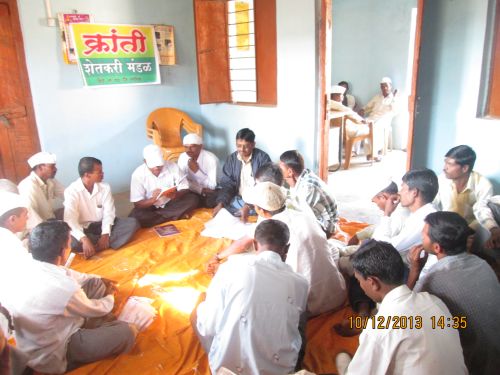 Maharashtra Prabodhan Seva Mandal (M. P. S. M.)
MPSM is a Supplementary Education and Ecology partner of Jesuit Conference of India, is a voluntary organisation based in Nashik district committed to rural development through educational initiatives. It educates Adivasi children through Village Learning Centres, Village Libraries, Mobile Computer Unit, Developing Learning Kits for Rural Education and Training of Community Based Tutors. Apart from this there are hostels to support formal school education for Adivasi boys and girls and for Adivasi youth attending university and professional courses.
Vishwa Mandal Sevashram, Shirpur
VMS works chiefly with Adivasi and scheduled castes, most of whom are below the poverty line, irrespective of their caste, creed or any social bias to improve their living conditions through socio-economic, educational and health programmes. Under Sankalp, there are residential programs running for young adults through 25 village level learning centres the students receive classes in English and Maths and also on personality development.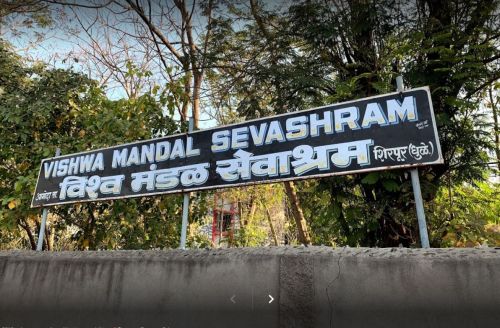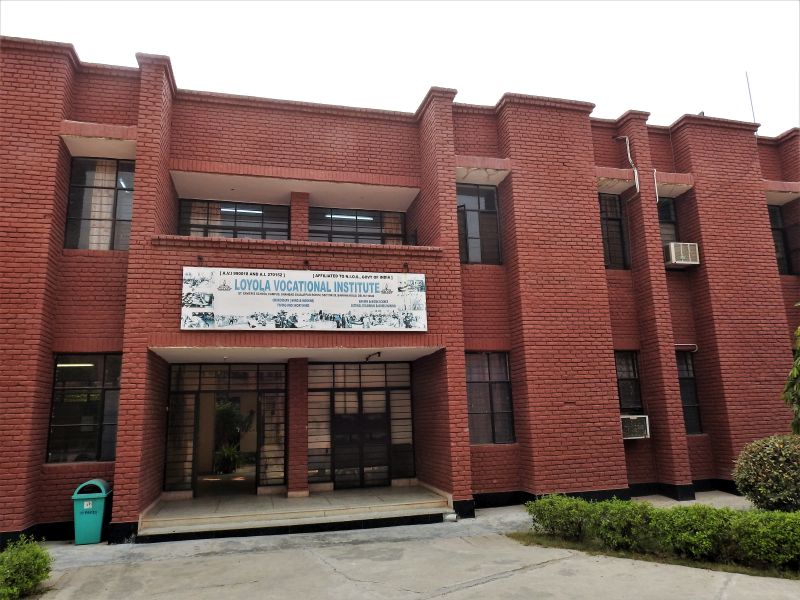 Loyola Vocational Institute, Delhi
The institute undertakes informal classes for 200 children hailing from nearby slum areas in Rohini and Bawana. The classes are conducted in several micro Learning Enhancement Centres under the umbrella program "Sankalp".
Remedial classes slow learners through 11 coaching centres. These children are mainly studying in nearby government schools. The teachers assigned for this initiative conduct classes either in their own houses or in their terraces according to the availability of a place.
Balwadi centres is another initiative run by the Institute for children in the age group of three to six years from the surrounding slums. Currently, 162 students attend Balwadi classes in Bawana and J.J. resettlement colony centres. The children are taught the basics of arithmetic and trained to develop reading and writing skills. The institution at present has six Balwadis, four at JJ colony and two in Bawana.