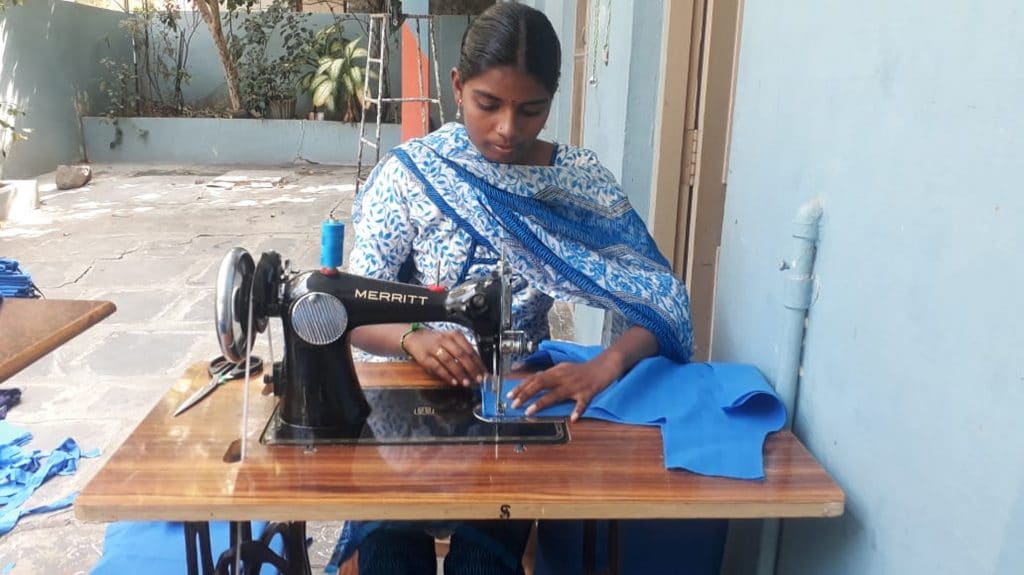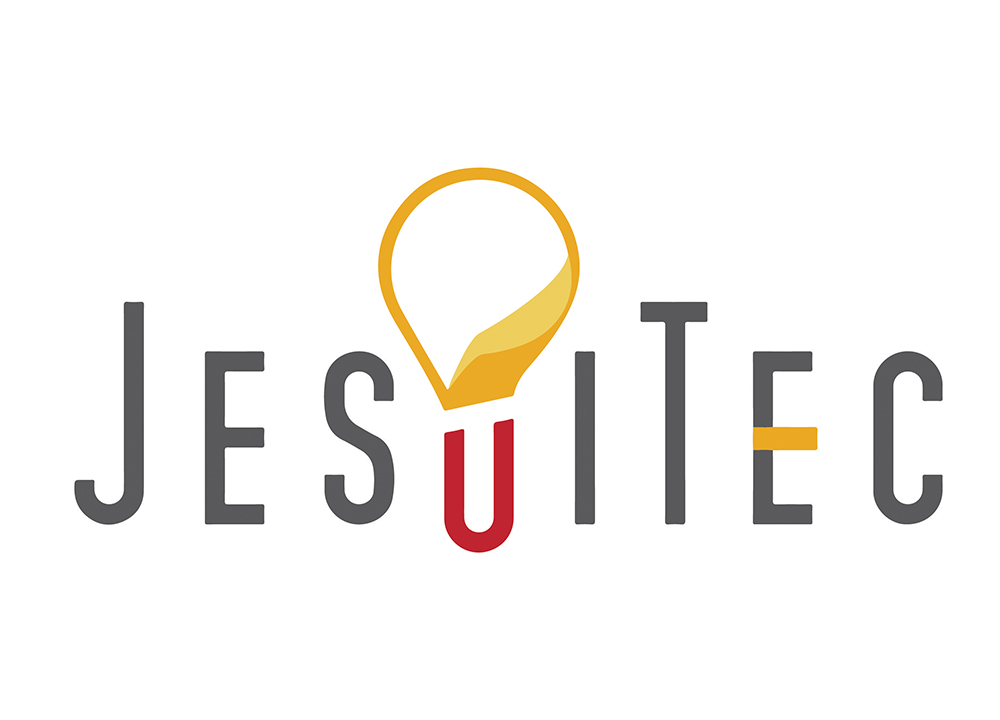 SKILLING THE YOUTH
Under the Jesuit collective's flagship skill development programme JesuiTec, we equip school dropouts and unemployed youth with relevant skills so that they can integrate into the mainstream workforce. Among its components are Industrial Training Institutes (ITIs), Vocational Training Institutes (VTIs), Community Colleges (CCs), and short-term training programmes for the unemployed. As a result of our intense collaboration with local communities as well as partnerships with like-minded groups and other non-governmental organizations, we are developing sustainable pathways specifically for disadvantaged communities. In addition to skill-building programmes, our curriculum supports the 'Make in India' initiative and the 'Skill India' programme.
Through a network of 29 technical institutes and 253 community colleges, the JesuiTec Network educates youth in 18 states. Every year, it educates around 125,000 youth.
With strong links to the industry, JesuiTec is able to provide young people trained in its institutes with industrial exposure and placement opportunities. Some of the major centers are Loyola Vocational Institute, New Delhi, V-Care, Jahangirpuri, New Delhi. Ashadeep Community College, Bihar, Xavier Technical Institute, Sevasi, Gujarat, Xavier ITI, Srirampur, Maharashtra and St. Joseph's Technical Institute, Pune, Maharashtra.
THE NEED FOR THE JESUITEC
Skills development is essential for improving employability, income growth, and poverty reduction. Sustainable development depends on the availability of skilled and healthy human resources. Due to a shortage of formally trained and skilled human resource, India faces substantial unemployment and underemployment. Manufacturing and industrial sectors in the country are plagued by a low-skilled workforce. There is an urgent need to bridge the skills gap between those trained and those absorbed by the industry and to make youths job-ready through formal skilling courses. 
 Skilled and empowered youth for transformation
Promoting integral training and accompaniment of the underprivileged youth through innovative, qualitative and value based technical and soft skills for employment, empowerment and transformation in collaboration and networking with other institutions, industries and other stakeholders
WHAT MAKES JESUITEC UNIQUE
Equipping the unskilled youth with employable skills and knowledge, so they can 

reap the demographic dividend and contribute substantively to the growth and 

development of the country.

 
JesuiTec focuses on skilling, re-skilling and up-skilling youth, including those from 

underprivileged sections of society, to bridge the gap between needed and available 

talent.

 
By educating underprivileged youth holistically and skillfully, we help them become 

not only employable, but also transformative.

 
Ensure dignified livelihood through skill training, career counseling, personality 

development, and youth development programs that nurture youth as agents of social 

change.

 
Providing a uniform skill training curriculum and programme to all our skill centers 

and setting a new benchmark for training across the country.
We have developed a robust, adaptable, and output-oriented model that leads the industry. Our intervention takes place in three phases: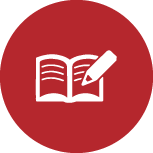 First phase
Determine the needs and requirements of the industry.
Second phase
Training of trainers to impart the best possible coaching.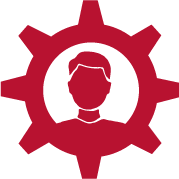 Third phase
Youth placement and establishing new networks within firms through alumni.
AFFILIATIONS / ASSOCIATIONS
Under the brand JesuiTec, the vocational institutes offer both formal and non-formal courses. Some institutes also offer National Skill Development Corporation (NSDC) and NIOS (National Institute of Open Schooling) certified courses.
Formal courses
The duration of formal courses is two years. Those students who possess a minimum qualification of 10th standard are eligible to enroll in courses with a fixed syllabus. Upon completion of a course, a certificate is issued by the Central Government.
National Skill Development Corporation
Non-Formal courses last for two years. Those with a qualification below 10th standard may enroll in courses with flexible syllabuses. The respective institution issues a course completion certificate.
Non-Formal courses
Non-Formal courses last for two years. Those with a qualification below 10th standard may enroll in courses with flexible syllabuses. The respective institution issues a course completion certificate.
National Institute of Open Schooling
The National Institute of Open Schooling (NIOS) certified courses are of six to ten months duration. Students after passing out their 8th standard and Secondary School Certificate (SSC) can enroll in any of the courses offered whose syllabus is partly fixed in nature. A course Completion Certificate is provided by NIOS and recognised by both private and government organisations.
There are 42 types of courses offered by 29 technical institutes. Here is a list of these courses:
IT/ITES
Assistant Operator in Computer
Programming
Computer Operator and
Programming Assistant
Basic Computer
Typing
Programmer
Comp Hardware
Desktop Publishing
Graphic Arts
Computer Applications
Electronics
| | |
| --- | --- |
| Wireman | A/C Mechanic |
| Mechanic Refrigerator and A/C | Mobile Repairing |
Furniture & Fixture
Carpentry & Cabinet Making
Apparels & Made-ups
Industrial Sewing Machine
Operator (ISMO)
Tailoring
Fashion Designing
Construction
Press Tools and Dye (PTD)
Fitter
Electrician
Electrical Service Technician (EST)
Electronics
Turner
Welder
Computerized Numerical
Control Operator
Civil
General
| | |
| --- | --- |
| Spoken English | Driving |
| Sales & Marketing | Stenography |
Automotive
| | |
| --- | --- |
| Automobiles Mechanic | Two-Wheeler Mechanic |
| Diesel Mechanic | Mechanic Motor Vehicle |
Iron & Steel
| | |
| --- | --- |
| Machinist | Machinist cum CNC Operator |
Institutions Under JesuiTec
Loyola Vocational Institute, New Delhi
Approved by the Government of India, the Institute is affiliated with NIOS since 1996. It offers a diverse number of programmes in the fields of home sciences, typing, tailoring, personal development, fashion designing, beauty culture, electricians, and many more. The duration of the courses varies from 6 months to a maximum of 2 years.
V-care, Jahangirpuri, New Delhi
V-Care focuses on the remote communities of the northern areas of Delhi. It offers formal training in computers, typing, stitching, tailoring and beauty culture. Additionally, the institute also assists and supports Self Help Groups in the remote areas of Jahangirpuri, Bhalswa and Burari areas of North Delhi.
Ashadeep Community College, Muzaffarpur, Bihar
Ashadeep is working with the marginalised communities in Muzaffarpur, Bihar, by providing them short-term vocational training for 3 months. The institute has cooperated with corporations for internship programmes for their students, and it has an 80 per cent placement record.
Xavier Technical Institute, Sevasi, Gujarat
The institute primarily focuses on the skill training and vocational development of the youth to generate employment in the formal sector. It offers courses like Press Tools and Dye making, Electrical Service Technician, Advanced Automobile Engineering, Fitter, Turner, Solar Electrical Service Technician, Electrical Installation, Wiring and Jointing.
Xavier ITI, Srirampur, Maharashtra
The institute is a multi-disciplinary industrial training institute (ITI) focusing on actionable engineering programmes. Its goal is to produce well-trained engineers who can influence beyond organisational boundaries. It is founded to cope up with the need for vocational education in the country. The institute offers courses like Diesel Engine Mechanic, Electronic and Radio Servicing (L.E.R.S.), Computer Operation with M.S. Office, Lathe Machine Operator, Welder Cum Fabricator and Welding (Gas and Electric).
St. Joseph's Technical Institute, Pune, Maharashtra
Established in 1959, the institute contributes towards producing high-quality shop-floor workers and supervisors to the industries in Pune and adjoining industrial hubs of Maharashtra. The institute is a member of Skills for Progress, an all-India association of private technical and vocational training institutes. It prepares students for the National Council for Vocational Training (NCVT) examination in the craftsmen training courses of the Maharashtra State Board of Vocational Examinations.
Click to see all JesuiTec network partners