19th Jan was quite a restful morning for most of us but a zestful one for the Mumbaikars and the participants from all over the globe. This hustle-bustle was for Tata Mumbai Marathon (TMM), which was organized in Mumbai.
TMM is amongst the top 10 marathons in the world and has truly put India on the global map of distance running. Thousands of participants including amateurs, fitness enthusiasts and the world's best distance runners, take to the streets of Mumbai on the third Sunday of January every year. The event is not only the biggest participative sport in the country, but also the single largest fund-raising platform for Civil Society Organisations, supporting myriad causes and helping millions in our society.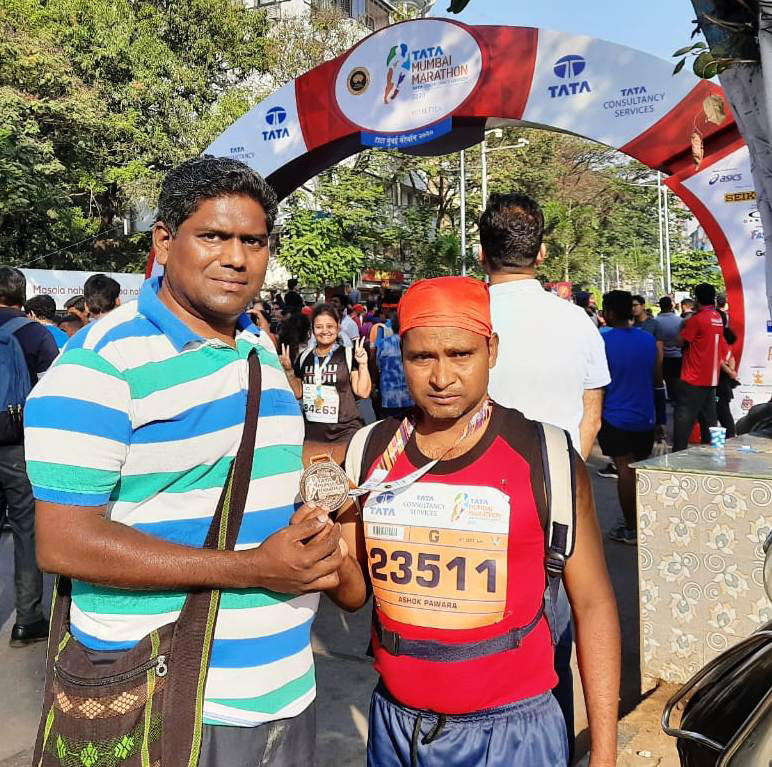 One of the Jesuit organisation, a partner of the Jesuit Conference of India, Vishwa Sewa Mandal (VMS), Shirpur participated in this event. The objective was to increase visibility of the good work that the organization is doing, create a platform for fundraising, networking with other organizations and a lot more objectives were achieved.
Bipin Satavi, a young man from a small village in Maharahstra, supported us and ran for the cause and participated in the half marathon run. He used to go to school barefoot, soon this habit developed into a passion and finally a talent. One more young girl from Mumbai, Florina Pereira supported VMS and ran the marathon. She is basically an athlete and has won many medals and trophies in sports. Both the young blood helped us in our objective for the sake of the underprivileged and marginalized. Jairaj D'Souza, from JCI and Consti, SJ, the Director of VMS planned the entire event along with the team members.