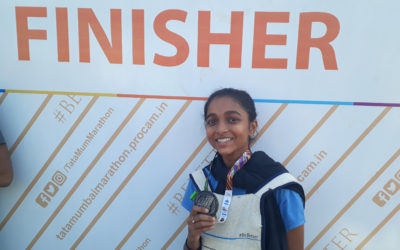 19th Jan was quite a restful morning for most of us but a zestful one for the Mumbaikars and the participants from all over the globe. This hustle-bustle was...
read more
Jesuit Conference of India
A commitment to engage with the community on pertinent issues including providing quality education to all, supporting the youth to be future ready, living with awareness to take care of our environment, caring for migrants, establishing peace and harmony, working for people's entitlement and responding to disasters.
Jesuit Conference of India (JCI) registered as "not for profit organisation" in India, has been doing pioneering and exemplary work in areas of education, social development and empowerment. We are a part of an international organisation of Jesuits with a presence in the South Asian Countries. From its very beginning, way back in 1978, JCI is committed towards the upliftment of the underprivileged.
Our Focus Areas
Jesuit Conference of India dedicates it's priorities around seven major focus areas
Sankalp
For more than three decades Jesuits across the country have been working towards providing quality education for the children in rural and remote areas, to reach the unreached children of our country. "Sankalp" is the network of all such initiatives undertaken across India, with a primary focus reaching to children who have little or no access to quality education. Infographs-
1. Reach 250000
2. Centres- 1023
3. Teachers- 2100
JesuiTec
Bridging the skill gap and mainstreaming the youth from informal to formal job market is through appropriate skilling courses is the need of the hour. We are equipping youth with these skills through of theindustry and job oriented courses.
Infographs-
1. Courses- 42
2. Skilling institutes- 29
3. Skilled- 120000 youths
Ecology
With an intention to undertake ecological solutions to curb human footprint, JCI community started Ecology and Environment program, more than three decades back. With great commitment and determination to protect and preserve the nature, slowly and steadily it became a movement in states across India. Infographs –
1. Children members- 300000
2. States operations- 26
LokManch
Lok Manch is a global movement of people, working together to empowering community leaders and community based organisations, towards strengthening and sustaining grass-root level movement for contributing to a 'Just, Democratic and Secular Society.
Infographs-
1. States operations- 13
2. People benefitted- 200000
3. Partners- 102
Peace
Over the years, Jesuits have taken charge of spreading peace and harmony among the communities. JCI has been doing credible work to heal the brokenness of our world, through grass root level involvement, research and advocacy and always responded to hate and violence by love, brotherhood and establishing communal harmony. Infographs-
1. Centers- 9
2. People benefitted- 160000
Migrants
Migrant population in India have few citizen rights and no political impacts their lives badly. Protecting their rights is one of the priorities of JCI, providing distress support, supporting them in educating their children, organizing workshops and seminars are few engagements done to support the migrants.
Infographs-
1. Network in India- 9
Disaster Relief and Response
JCI has been supporting the community and the people hit by any disaster from the day of its inception. Jesuit Response Hub plays a lead role in giving relief to the most effected and the marginalized communities.
The Universal Apostolic Preferences To walk with the poor in a mission of reconciliation and justice



Accompany young people in the creation of a hope-filled future


Work, with Gospel depth, for the protection and renewal of God's Creation


Province Development Director's Annual Meet
"Towards Empowerment and Sustainability"
AT
Christ Hall, Provincial House, Kozhikode, Kerala
Nature cannot be regarded as something separate from ourselves. We are part of nature, included in it and thus in constant interaction with it.